Golf Schools in Hong Kong
Ask any serious golfer or industry expert who are the best golf schools in Hong Kong and we'll be on their list. Our Golf schools have taught thousands of golfers from all around the world, all walks of life, and all types of swing (good and bad!). We have an industry leading repeat student rate, with over 78% of our students who attend our golf schools in Hong Kong, returning at some stage to take more golf lessons. We're also very proud of our referrals, with over half of our new students being referred by existing or past students. If you're looking for the best golf schools in Hong Kong, look no further than the Hong Kong Golf School.
We've received widespread acclaim for our teaching methods and we invite you to find other golf schools in Hong Kong that can match our list of credentials, experience and personalised teaching programs. Check out just a few of our testimonials below to see what real people are saying about our golf schools in Hong Kong.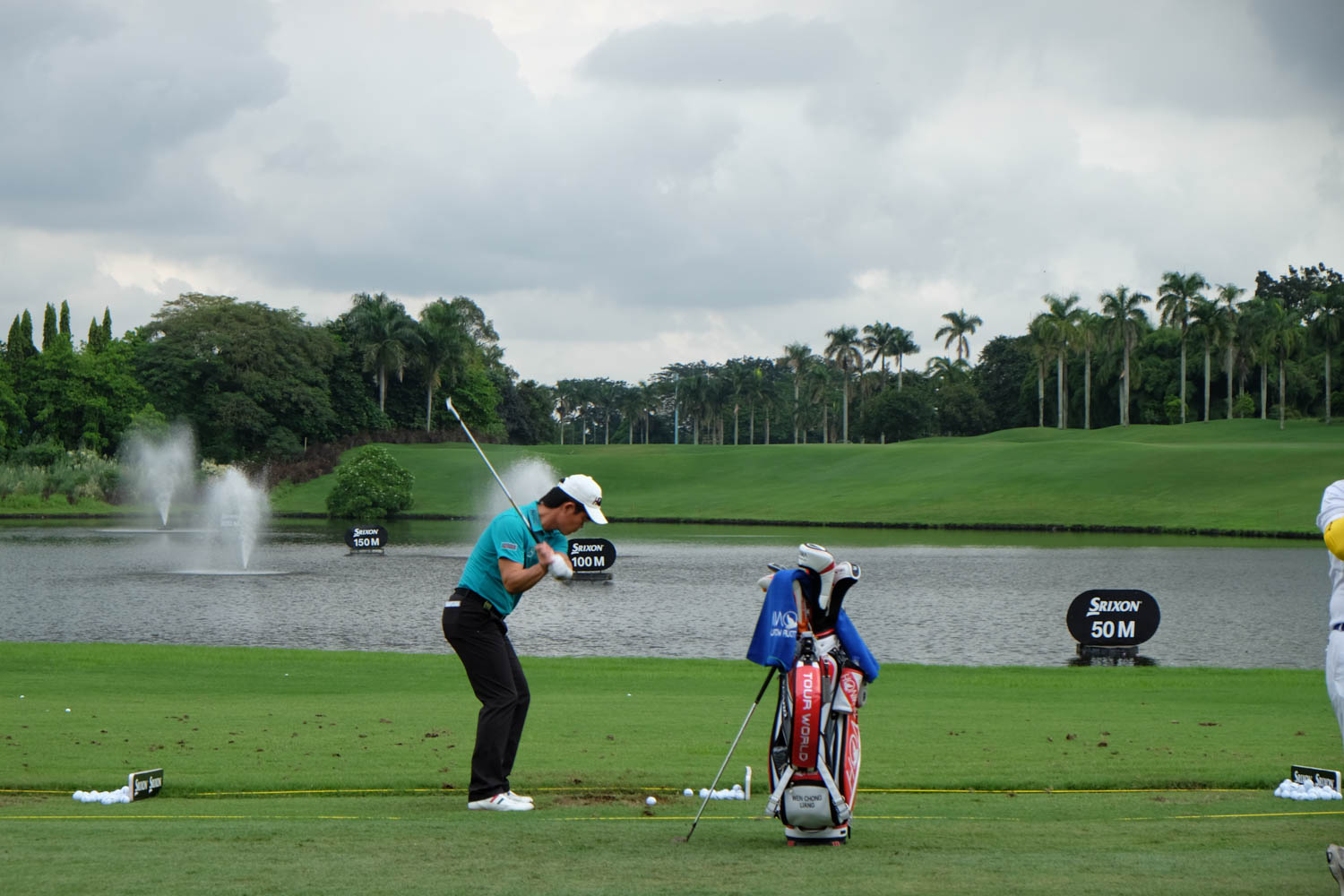 Testimonials
"My wife and I took 10 lessons with The Hong Kong Golf School and the first time she played she shot 101 with no mulligans and I broke 90 for the first time – amazing! Thanks guys, we really appreciate the advice and always look forward to the next lesson.
Frank Watson, Hong Kong
"I've been to three different golf instructors in Hong Kong but after one lesson with The Hong Kong Golf School I felt my game improved ten-fold. They have a unique teaching style that enables you to understand the game in a simple way and most importantly, the lesson was fun!
Sophie Ng, Hong Kong
"The Hong Kong Golf School is the best golf lesson experience in Hong Kong! I really enjoyed the 10 lessons and will be signing up for 10 more! I recommend The Hong Kong Golf School to any girl (or guy!) wanting to learn to play golf in Hong Kong!
Kylie Chan, Hong Kong
"Our 18 hole playing lesson with the Hong Kong Golf School was thoroughly enjoyable and helped us learn some stroke-saving game management techniques. I recommend The Hong Kong Golf School programs to any player serious about improving their game".
Cecilia Ho, Hong Kong
"Kim has a relaxed, easy going manner and this proved infectious which undoubtedly helped me to achieve so much in 2 lessons. If you are serious about wanting to improve and enjoy the game then Kim is the man to see."
Ashley Kim Sing, Qatar
"It was a great pleasure to meet with Kim and I can strongly recommend his patience and his professionalism!"
Roger Hacki, Switzerland
"I've been taking lessons for a few years now but they didn't seem to improve my score much. Kim suggested I take a short game school, which I was hesitant to do because I thought my ball striking needed the most improving. Needless to say, I'm glad he convinced me. I shot 84 within two weeks of taking the lesson, my best score by 5 shots".
Gary Holt, Hong Kong
I meet up with Kim for a couple sessions to rework my swing and then had an 18 hole playing lesson with him where I shot my best score in almost four years, beating my lowest score by 15 STROKES!!! Kim is a true professional who makes the game easier to understand and more fun to play. My game management has improved immensely and so has my swing. After spending just 10 hours with him, I feel like a new player and want to get on the course again and again. Thanks Kim!
James Zamjahn, Thailand
"I had a really awesome day, and enjoyed meeting Kim and learning new shots. He has such a natural talent, and I had such a great time I decided to take another lesson!"
Samantha Wong, Hong Kong
"Kim's Two Day Golf School was great fun, and an excellent learning experience. He also provided excellent advice on golf in general and his personal pick-up service allowed us to discuss my game on the way out and back to the golf course! I'll be back next time!"
Danny Mok, Hong Kong.
"Kim's five hour golf program got me back on track and now I'm playng some of the best golf of my life. Your post game analysis was really helpful and I refer to it even when I'm on the course playing. Thanks Kim, if I was from the states I'd say "You Da Man"!
Tim Strawn
"I took a one hour lesson with Kim and he immediately fixed my slice which I've had for 15 years! Kim takes a no-nonsense approach and somehow teaches you about the golf swing without getting you confused in swing mechanics. I recommend Kim to any player wanting to take their game to the next level"
Andy Yau